According to Hub Spot, improving SEO and growing organic traffic is the top inbound marketing priority of 61 percent of the marketers.
And here's the hard part — When you compete in a pool of thousands of your kinds, it gets tricky to climb up the SERP ladder.
You could try your best, shift gears, and do everything it takes, but still not get there.
But have you ever stopped for a moment and wondered, "what if I am doing something wrong?".
In the quest for devising out-of-the-box SEO strategies, often we fail on the prerequisites. To reach a foolproof state, we must avoid the common SEO mistakes and ensure that our websites are watertight.
Common SEO mistakes that you should avoid at all costs
To get the basics right, Let's have a look at some usual SEO mistakes and take things up a notch by exploring their workarounds.
Going Overboard with Keyword Stuffing
This is what it looks like:
"We are the best in business when volleyball ankle braces are considered. If you want to buy volleyball ankle braces, reach out to us. You can buy volleyball ankle braces by reaching our website or through a mobile application."
Keyword stuffing refers to the over-the-top use of out-of-context keywords on a website in an attempt to manipulate a website's ranking.
One might think that using a target keyword in every sentence of your piece of writing would be the best thing to go for. In reality, it hurts your SEO performance.
These keyword-laden websites spoil the user experience and affect the ranking of the website.
So, in addition to using keywords that are focused and content-driven, cut down on their frequency, and reserve the most appropriate spots for them in your text.
Omitting the Use of Analytics
Getting more traffic on the website is not the only thing that matters; to get a good conversion rate is another thing you should set your eyes on.
Understandably, you pay serious consideration to come up with phrases that generate traffic on your website. However, it is not uncommon to see people being able to generate traffic through relevant phrases but ending up frustrated due to a low conversion rate.
Counterintuitively, sometimes, low-traffic keywords come in handy to drive quite substantial sales on the website and get a good conversion rate, owing to the fact these phrases are more specific in nature.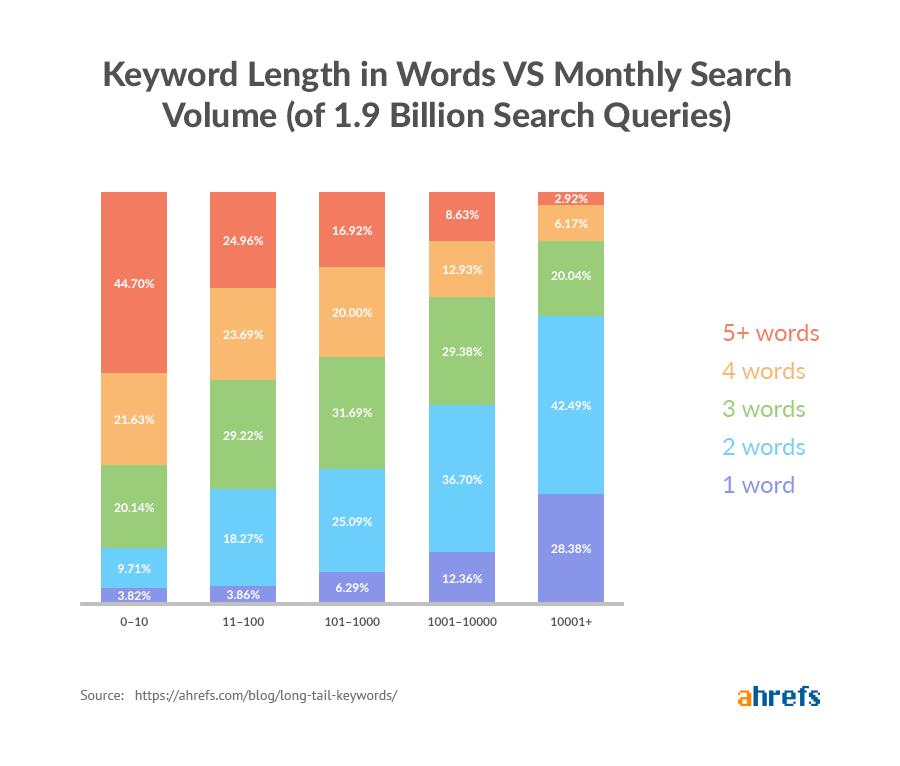 Therefore, one effective way for putting your finger on the pulse of adequate words is by using analytics. An analytics package allows for the tracking of the keywords and their comparison with one another to give you an idea of the keywords that correlate with good conversion rates.
Wrong Keyword Selection
When you are contemplating the SEO mistakes to avoid, this question is a must — am I using the right keywords?
When crafting pieces, it is important to get rid of a self-centered viewpoint and think from the audience's perspective. Sometimes, the way they think and process information could be the polar opposite of the way you could be defining your product.
Another SEO blunder comes in the form of too generic keywords.
For instance, if you are a struggling startup and want to rank for LED grow lights, you can never afford to just settle for "LED grow lights" as your keyword. The reason being — you would be competing against the leading names, and this generic keyword combination won't simply cut it.
The trick to come around this issue is to opt for Long-tail keywords. The longer and specific your keyword is, the higher would be your chances to attract a relevant audience.
Of course, you cannot expect long-tail keywords to go hand-in-hand with high traffic, but you could always come up with a lot of pages with different combinations of long-tail keywords.
Casting Bad First Impression
If we dive deep to have a closer look at some technical SEO issues, Metadata is a must.
When you search something on google, what pops up on the screen is a list of titles and the corresponding description of the pages (meta description).
Even though the meta description is not a critical ranking factor, it is connected to the Click Through Rate (CTR). This CTR provides a window into the likelihood of visitors clicking the link of the pages and visiting them.
Therefore, one of the common SEO mistakes is to craft meta descriptions that are vague and irrelevant. As a result, the audience doesn't get a clear idea of what the page holds for them and feel disinclined to open it.
On the other hand, the page title is one of the important components that determine the fate of your website's ranking.
So, it is important to come up with titles that are synchronous to the content of the page and optimized in terms of ranking. More importantly, keep a check that your title contains a relevant keyword and is not too big to get cut off in Search Engine Result Pages (SERP).
Bad Selection of Anchor Texts
Click here to find out more about digital marketing
Click here
From the audience's perspective, which of the two anchor texts appeal more?
If your choice is the former, it makes sense. Generic call-to-actions are bland and boring, and hamper the quality of the page and affect its reputation.
The latter might yield more clicks, but it takes the opportunity from you to anchor the text appropriately and make the page more SEO-friendly.
On top of it, it's a complete turn off for the audience to open a page that triggers "Not secure" warnings.
So, whenever a page is linked, the reputation of the linked website should be kept under the radar. In particular, make sure it is a safe and well-ranked website —not just any random one.
Rigidity — One of the Common SEO Mistakes
Let's keep this in mind: just a well-crafted content is not going to cut it.
If your approach is content-centered only, you will always stay a step behind your competitors.
When your focus is to make a search-engine-optimized website, you've got to step out of the conventional methods to step up your game.
One effective way is to use the power of an influencer.
Get collaboration with personalities that have a noticeable influence on the audience. If they get the word across about your website, it could ramp up the audience's attention.
It goes without saying that it would be a bonus to link your content on notable social sites such as Facebook, Quora, LinkedIn, and Reddit.
To take it a step further, one of the SEO best practices is to keep your website in line with mobile phone experience.
In 2018, Google incorporated mobile-first indexing. That means Google prioritizes the analysis of the mobile version of your website to determine the ranking of your website. So, make sure to give the best possible mobile experience to the users.
Ignoring User Experience
According to Google, the content of the website should be geared towards providing the best possible user experience for the audience.
Therefore, you cannot afford to include any elements on your website that suck the life out of it.
To keep the audience fascinated by your content, these are the most common SEO mistakes you should best address:
High Loading Time – Nothing gets on your nerves as bad as a website that takes forever to respond. If your website is not optimized in terms of loading times, it could repel the audiences.
Not mobile-friendly content – If a user constantly needs to swipe here and there across the screen to view content, it's one of the red flags of a website that is not mobile-supported.
Lack of security – Google tends to restrict websites from going up the rankings if it contains potentially dangerous material.
Flash – Lastly, it is a hurdle for the search engines to see the text inside flash or navigate the links.
Poorly Crafted Content
Another thing that establishes itself as one of the common SEO problems is "the unoriginal content". And believe it or not, this factor can single-handedly devastate the ranking of your website.
So, to state the obvious, keep the content original. But that doesn't mean you hire a cheap content writer who doesn't feel motivated enough in investing time and letting his creative juices flowing.
A lot of low-quality content encompasses spun content that basically is the sluggish attempt of rephrasing and/or restructuring originally written contents. DON'T EVEN THINK ABOUT IT!
Consider the two texts to get a clearer picture:
Original: Instead of buying processed food from the stores, consider preparing your food at home.
Spun: Consider making your food at home instead of buying processed food from local stores.
Audiences could be smarter than you give them credit for. A lot of people can connect the dots with no effort and fathom which contents are original and which ones are not.
So be smart about crafting content and take no shortcuts that could affect the reputation of your website in the long run.
Moreover, never miss out on creating coherence between your content and your keywords. If your keyword is "best hotels to stay in Dubai" and your page talks about the places to visit in Dubai, get it fixed.
To Sum up
To cut the long story short, improve your SEO by using analytics to see what converts. Avoid keyword stuffing, bad choice of keywords and anchor text, sloppy meta descriptions and titles, rigidity, and lack of adaptability, unoriginal content, and poor user experience.
Moreover, it might be a good idea to run your content through SEO error checkers. Look out for them online; they could get some of the job done for you.
Before signing off, let's just be reminded that we would love to hear out your thoughts. We'd love to hear out on your journey of fixing SEO mistakes. So, do get in touch with us by leaving a comment.
Image Source:
https://ahrefs.com/blog/wp-content/uploads/2020/06/long-tail-keywords.png
https://sitechecker.pro/wp-content/uploads/2020/05/sitecheker-infographic-2.png
https://www.bluecorona.com/wp-content/uploads/2018/10/seo-stats-2018.png