I was just browsing an online website to find the perfect jacket for the winters. However, the checkout process was so complex that I decided to abandon my attempt. This made me realize just how important the checkout process is. And you should be optimizing your cart and checkout page.
After all, now a lot of people purchase items through online platforms. Gone are the days when traditional brick and mortar stores were the only way to shop. Now, Ecommerce constitutes a significant portion of the retail business.
As per Statista, over 1.8 billion people purchased items online around the world. By 2021, e-retail sales are expected to reach 4.8 trillion USD!
If you're in the retail business, regardless of what your niche is, the bad news for you is that it's getting tougher to survive and grow. This is because the Ecommerce sector is getting saturated with every passing day.
Hence, one needs to get smarter and rethink the business strategies they are following to attract new and existing customers. For an online shop, you must consider ways to improve conversions, especially through reducing your cart abandonment rates.
What the research says about optimizing your cart?
Visitors bounce off websites for a number of reasons. But after my experience with an excruciatingly complex checkout process, I am more concerned about those users who are ready to make a purchase on your website, and for some reason, they bounce off the cart or checkout page.
These customers are important because they had already made up their mind to purchase from your online store, but somehow something happened in between that made them abandon their plan – you need to figure out what went wrong.
According to a study conducted by Baymard, there are few common reasons why people drop their purchase on a cart or checkout page. Here are the insights the research revealed.
The Solution
Now that we know why people abandon carts, it is easier to figure out the solution. Let's tackle this, one reason at a time.
50% of the people abandon their purchase due to extra costs
There is just something about additional costs like shipping and taxes that discourage people from proceeding with their purchase.
There are various ways you can combat this issue. For starters, you can include the shipping cost in the product price and offer free shipping. You will be surprised, but there is just something about free shipping that helps attract people.
In case your shipping cost varies according to the weight of the product, include a shipping calculator in the cart for transparency. While you are at it, make sure that the cost of shipping is lower or competitive with others in the market, or else a purchaser will bounce to some other website that offers a better shipping cost.
Additionally, variable costs are perceived much more negatively than flat rates. If you have to include shipping costs, make sure to offer a flat rate. For profitability, look into where most orders for your business come from, what your shipping cost is, and set a flat rate accordingly.
Take inspiration from some of the brands around you when optimizing your cart. For example, Amazon Prime charges an annual fee but makes per product shipping free of cost. On the other hand, Target offers free shipping for orders above $35.
28% abandon a purchase because they had to create a new user account
I have seen many e-commerce websites doing this in order to get user information so that the next time they visit the e-store, they don't really have to fill in all the information again, and the company itself can upsell them by sending newsletters.
Although it's a great idea, not many purchasers are interested in creating an account, at least not at the point of the first purchase they make!
One of the main reasons behind the reluctance to create a user account is because people don't trust each and every website in regard to their personal information. You should provide them with two options; the first: "create an account" and the second: "Proceed as a guest." This will allow them to buy a product without compromising their privacy, and if their experience was good enough, they'll probably return and create an account.
This is a win-win scenario because:
Offering them a guest option will ultimately increase orders for the business.
Not forcing them to create an account will give them a sense of security, and they will tend to trust you.
Also, make sure that the guest checkout option is quick and easy to understand.
Sephora is an excellent brand to follow in this regard. Its guest checkout process shows everything on one page to speed up the process. Adidas, too nails this element by offering a short, simple and self-contained checkout form, without any navigation bar to slow down the process.
21% bounce off because of a complicated checkout process
Go into your Google Analytics account and see your top exit pages, and if your checkout is one of them, you should seriously reconsider your checkout process and make corrections so that it becomes easier for the user to pass through it.
There are different reasons why a checkout process may seem too complicated to site visitors.
This includes speed problems. According to CXL, a mere additional second delay in page load time leads to a loss of conversion of 7 percent.
If your checkout page is slow or taking too much time to move to the next page, people will bounce off as they can probably get the same stuff from another website, and that too probably at a better price. Time is money, you know! Make sure that your website is working efficiently.
Additionally, sometimes sites don't have adequate details on the checkout page. A few of the most important details on the checkout page include things like shipping information and return policy.
Make sure your checkout page contains all the necessary and relevant information and options easily accessible so that purchasers can research and understand website policies before placing an order. This includes the total cost. As you can see, 18 percent bounce because of this aspect!
Home Depot ticks all the right boxes when it comes to delivering a smooth checkout process. It features:
Easily identifiable Add to Cart button
Clear information about the product and return policy
A guest checkout option
Live chat option for facilitating customers
Just like Home Depot, the key to optimizing your cart is to get all elements right to provide a convenient checkout experience to your customers.
18% quit due to slow delivery
Is your brand known for delaying its delivery? Or in today's world of quick deliveries, are you offering a one-week delivery time? Either way, this will significantly impact your checkout process.
The first thing you should do is improve your brand image about delays in delivery. And the only proper way to do so is to stick by your commitments. This will create satisfied customers who will talk about your brand with others, hence boosting positive word of mouth.
Additionally, research about the industry standards about the delivery time to gauge customer expectations. For instance, if a competitor is offering shipment in three days, why would someone prefer you? Use your research to set a benchmark and make sure to follow through.
For example, Best Buy offers next-day delivery and that too for free on a variety of its products. The catch is that you need to buy items worth $35. Amazon Prime has also transformed people's perception about quick delivery.
17% leave due to payment security concerns
Considering the huge number of data breaches that have occurred recently, it is not surprising that users are reluctant to share their credit card details with online websites. According to Statista, 46 percent of US citizens don't use digital wallets because of such security concerns.
For an online shop, this trend is quite alarming since online payment is the most convenient form of payment. To combat this, you have to have secure, clear, and trusted payment options, or else people will start to lose their trust in your brand resulting in a decline in sales. And let's not even talk about bad word-of-mouth!
In my personal opinion, using the most common and trusted payment options like Paypal, Visa, Master Card, American Express, Sage Pay is the best solution.
Since 6 percent of people aren't satisfied with the payment options and 4 percent experience issues with paying through their credit card, try to include as many popular options as possible.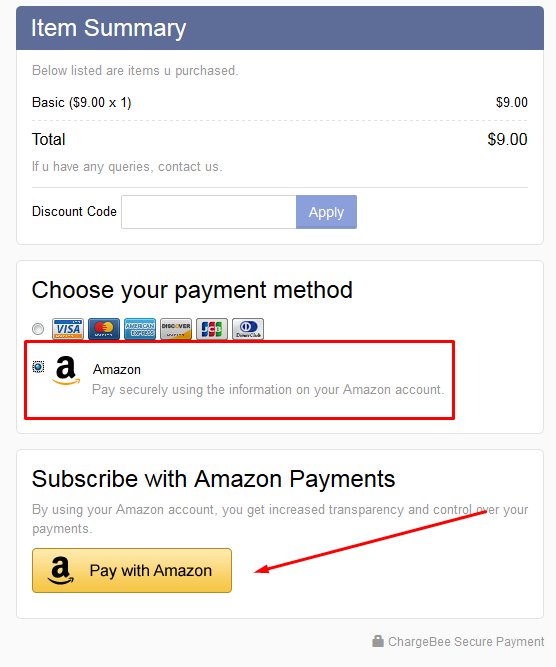 Also, considering the popularity of Amazon, a great payment solution is Amazon Pay. The brand already has a lot of credibility, and most people already have accounts on it. By allowing Amazon Pay on the store, you can easily attract customers.
Another unconventional approach is to offer Cash-On-Delivery or Credit card on delivery option as well, if possible. However, I understand that this will only work if your business has its own delivery network.
13 percent bounce because of site errors
The quality of the overall website experience is an integral part of ensuring conversions. If a site visitor spends considerable time shopping for items and the site crashes at the pivotal moment, they won't be motivated to go through the whole process again.
The first way to prevent this problem is by fixing any technical issue that persists in your site. Conduct an on-site audit to gauge your website's performance. While you are at it, optimize it as per SEO as well to attract new site visitors.
Also, always have a strategy in place about what to do if your website doesn't crash. There are two ways you can deal with this:
Save the progress
Use the IP address to save the progress of the customer. By resuming exactly where they left off, they are less likely to abandon.
If it is a one-time instance and you can be certain that it won't happen again, you can send a cart abandonment email to the visitor to try and attract them back. Here is how Virgin Atlantic tries to convert abandoned carts.
Ending Remarks
Optimizing your cart is not as hard as you think if you know why visitors are abandoning your site. There is a significant probability that you don't need to work on each aspect I discussed. Instead, there will be only a few reasons for causing it.
Use Google Analytics and surveys to find the issue. Once you have identified it, take measures to fix it. Attracting customers is already hard enough. But losing customers who you have managed to convince to buy your product is a tragedy! Make sure your business doesn't experience it. At least not often.
Image Source:
https://baymard.com/lists/cart-abandonment-rate
https://www.amazon.com/primeinsider/tips/all-pr-delivery-benefits.html
https://trellis.co/blog/5-examples-great-ecommerce-checkout
https://www.chargebee.com/docs/amazon_payments.html
https://blog.hubspot.com/marketing/abandoned-cart-email