You were super excited to run your first PPC campaign. With so much data, it will be easy to create ad campaigns that can generate sales. After the campaign was launched, you desperately waited for a few weeks to witness the incredible results. Admittedly, the data will help you create a clear strategy for your business. But after logging in into your account, you were overwhelmed by the amount of PPC metrics available to you.
The clicks, impressions, conversation rate, and whatnot.
The list simply goes on. Now, you are unsure of which of these metrics can help you to reach your goal. Before you start cursing technology, take a deep breath, and read this blog till the end.
In this blog, you'll get seven most essential PPC metrics that you will be able to monitor, analyze, and drive results. Once you grasp these metrics, it will be easy to strategize your ad campaigns without losing precious customers.
7 Basic PPC Metrics for better ad performance
1. Return on Investments (ROI)
The first metric that cannot be missed is the Return on Investment (ROI). The metric is necessary because it puts all the essential resources in the right direction.
It's heartbreaking to see that various businesses lose their precious money on advertising without even realizing what they are getting in return.
Here is the formula to begin with: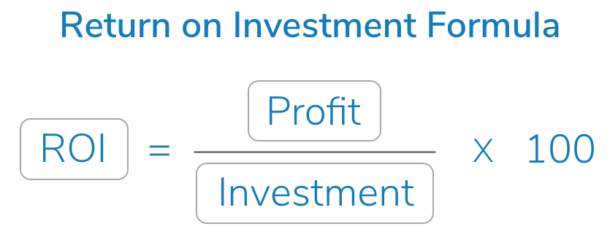 Imagine that profit of your business is $2,500, and you spend $500 on advertising. So, according to the above formula, your ROI will be 400%.
It is often wise to consider how much return you expect from your ad campaign and drive things from results.
The key is to optimize the campaign by eliminating the non-working keywords and adjusting the demographics, or simply improving the landing page performance to improve the ROI.
To drive results, this is one of the most profitable PPC metrics that cannot be ignored.
2. Customer Lifetime Value (CLTV)
Another important metric is the Customer Lifetime Value.
Let's begin with CLTV Formula:
CLTV = Average Number of Purchases * Average Purchase Price
When you plan to run ads for your target customers, it is necessary to keep a few things in mind.
Some of the people who are excited might buy right away, while for others, it may require some nurturing and planning.
These customers will only buy from you once trust is developed, and after that, they might become your regular customers.
When you secure a lead, you have an option to up-sell of down-sell something to them. This will increase the lifetime value of that customer.
When customers buy from you multiple times, you can offer some great incentives so that they will continue buying from you without even thinking of switching to your competitors.
And lastly, by clearly understanding CLTV, you can move forward with aggressive marketing and planning of your ad campaigns.
Here is an example with which you'll be able to understand the lifetime value of the customer.
3.The Average Click-Through Rate
This is one of the most vital PPC metrics that will help you analyze how your ad is performing in the competitive market. Click-Through-Rate (CTR) is the percentage of clicks that your ad gets on impressions shown.
Here is the simple formula with which CTR is calculated
The thing with CTR is that it might vary each week, at times, even days. The smart marketers can notice substantial changes in weeks and formulate a strategy for the week. This is an essential PPC metric that cannot be ignored or delayed. Even the smartest marketing strategy might derail if this metric is missed out.
4. Quality Score (QS)
Google assigns this to your ad that is based upon the following factors:
The past performance of your CTR.
Traffic on your landing page.
How relevant is your keyword with the search by the user
If you pay attention to these factors, the quality score of your ad will increase, which will eventually improve the position of your ad. However, it is still a mystery of how Google determines the quality score. In some instances, you might see your ad jumping up and down if your competitor raises their bid.
The quality score can be measured from the scale 0-10, where five is believed to be a golden mean, between 7 – 10 depicts that your ad is doing great. But if it is below 5, this means that you need to improve the quality of your ad copy and the landing page.
In short, QC is something that Google uses to ensure that the highest position of the ad doesn't go to the highest bidder, but instead to the bidder who provides the best experience to the user.
The fundamental factors that Google uses to drive the Quality Score of your ad:
5. Impression Share
This is the measure of approximate impressions that your ad is getting. For instance, for 1,000 searches, if the ad is shown 600 times, it means that you have a 60% impression share.
This also means that if you have lost 40% impression share, you are already missing out 40% of the market share.
Upon analyzing Impression share, you'll be able to understand how much market share you are missing and what you can do to increase your impressions to reach more customers.
6. Conversion rate
Conversion Rate is the most popular metric among advertisers. There is no one benchmark for conversions, but the conversion rates are the main concern for any advertisers. All of the campaigns are designed in a way to increase the conversion rate. This shows how much the target customer is taking an interest in the product and what can be done to improve the quality of the ad.
When you feel that there is a decrease in conversion rate, you can analyze the following:
Is tracking code working correctly?
Check if the destination URLs are correct, and landing pages are working fine.
Is your ad showing up on the desired keywords?
Ensure that text is not outdated – the promotional codes, pricing, or discounts offers.
See if positive and negative keywords don't have any clash.
With this metric, you can easily decide which of the products or services are being popular among customers and which product needs to be abandoned or if the ad needs some improvement so that it can attract customers.
7. Cost per Lead (CPL)
Another key metric is Cost per lead (CPL), which is used to determine the profitability of your campaign.
This metric is easy to calculate:
Cost per lead = Advertising Budget / Number of leads
This will be done in two steps.
First, you need to calculate the total number of leads by this formula:
Number of leads = (Advertising budget / Average CPC) x landing page conversion rate
This simple calculation will help you to determine the performance of your campaign.
Once you understand the performance of each campaign, it will be easy to make the necessary changes and improve it further.
For this to work, it is important that landing pages are optimized properly. Because when the customer visits the landing page, it is important that they convert. When more customers convert, the cost per lead will drop, which is what every brand wants.
Startups or, at times even medium-sized businesses operate with a limited budget. That's why it is important that the cost of each lead can be determined so that better ad campaigns can be designed for the targeted audience.
To conclude it all
Who doesn't want to generate more sales, increase their brand presence, and develop trust among their customers?
The goal is every business is to generate sales. If you are able to analyze what customers want, it will be easy to show them the necessary ads.
Without monitoring these seven core PPC metrics, it won't be easy to keep track of your performance and see if the customers are taking an interest in your product or not.
If you are a startup, you might be operating with a limited budget, so if you don't monitor these metrics, it will be impossible to improve or generate sales with a limited budget.
The good thing with monitoring and analyzing metrics is that you can make the necessary changes in your ad, and you'll get results with which you can plan things better.