Internet was my savior in 2020. The year reemphasized what all of us knew all along– the power of the online world. With people stuck at home, businesses learned the importance of reaching consumers through digital media, and hence SEO. Moving on to 2021, SEO trends and online presence is just as important.
After all, as per Statista's latest reports, internet penetration currently stands at 50 percent of the world's population. And 93 percent of online experiences start on search engines. Google alone accounts for over 90 percent of the search engine market, as reported by StatCounter.
We are beyond the point of wondering whether SEO should be implemented or not.
Instead, now is the time to keep up with the changing trends to ensure that your website and hence business does not fall short. I am certain none of you would prefer to lose out on business merely because your website didn't rank high enough!
Why do SEO trends keep changing?
You might wonder, why do I have to keep tabs on these trends year after year? I am sorry to break this to you, but search engine optimization is not stagnant. The ranking factors of the various search engines change frequently.
So, if your website ranked highly a few years ago doesn't mean it will still do so! For instance, Google recently rolled out a new core algorithm update – the third one of the year. Many websites witnessed a hit in their rankings as a result.
By keeping up with trends, marketers can ensure that they don't receive the short end of the stick when such rollouts occur.
But, the question arises, why do search engines update their algorithm so much?
Well, they do so to provide the best browsing experience to the visitors. This is a very crucial insight to remember. This is because if your website also strives to provide a seamless and meaningful experience to your site visitors, you will be able to sustain and improve your ranking.
Top 5 crucial trends to remember
As we finally say goodbye to 2020, it is time to again revisit your SEO strategy in light of the latest SEO trends. Here are the top five trends you need to incorporate into your plan.
1. Search queries will change due to voice searches
Unless you are living under a rock, you already know about, if not actively use, voice assistants.
Alexa and Siri might as well be our best buddies, with the number of chores they do for us! Apart from playing music, calling people, or inquiring about the weather, some of us use the voice assistants for the weirdest queries.
If you think you are alone, rest assured that you are not. According to Statista, 72 percent of the people that use voice assistants consider the technology to be an imperative part of their lives. A ComScore report further highlighted how, in 2020, over half of smartphone users used voice search.
Additionally, Google also reports that 27 percent of searches made worldwide are now voice searches!
This has the power to disrupt SEO as we know it. This is because an important part of SEO is keyword optimization.
Generally, primary keywords are much more popular than long-tail words. However, the way people search via voice is starkly different from how they type. From 2021 and beyond, your website will need to be optimized for conversational, longer, and natural-sounding phrasing.
For instance, while people might have previously searched for "summer fashion trends 2021" via voice search, they are likely to search using "what are the top fashion trends for summer 2021". So, along with desktop and mobile searches, your business must be optimized for voice searches too.
2.Content must be relevant and meaningful for the site visitors
Among all the SEO trends, there is one thing that will probably never change – the significance of producing quality content.
One of the most significant factors for users when browsing through a website is its content. After all, most people search online for information. Naturally, Google only pushes content that they feel is relevant and meaningful to the search query.
Search Engine Watch reports that a Senior Strategist at Google named content to be among the top three ranking factors for SEO. Google follows the EAT principle when ranking content. They gauge the quality based on the expertise, authoritativeness, and trustworthiness of the given material.
So, just like always, make sure that you create authentic, original, and relevant content for your site visitors. The best way to do so is by including a blog on your website—research about your target audience. See what needs and desires they have and develop material that they are most likely to benefit from.
VineBox is one Ecommerce platform that manages to follow this trend to the tee. The site sells subscriptions for different wine tasting. It also features a dedicated blog that aims to teach users about the world of wine – the perfect resource for its target audience.
Long-form content will triumph
Within the realm of content, one specific type of content will rule post-2021. And that is long-form articles.
State of Content Marketing Report discovered that posts with over 3,000 words get thrice more traffic than short-form content. Additionally, it is shared four times more and gets 3.5 times more backlinks than 1000 word pieces.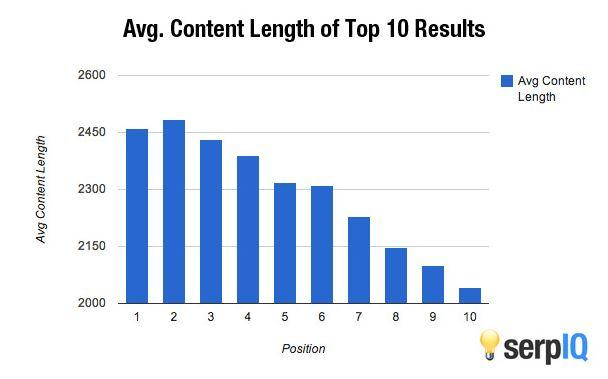 To win against search engine algorithms, focus on long-form content. However, at the same time, don't take this as a pass for writing fluff. Every sentence you write should be informative. While you are at it, don't compromise on readability.
A great way to do so by dividing your content into various sections using H2 and H3 subheadings. Such headings also help in making content optimized for mobile sites.
Mobile-First Indexing will still impact rankings
According to Hitwise, a whopping 58 percent of all Google searches are made using mobile phones. And over 87 percent of smartphone users use search engines almost daily. Mobile usage is set to increase in the future as well.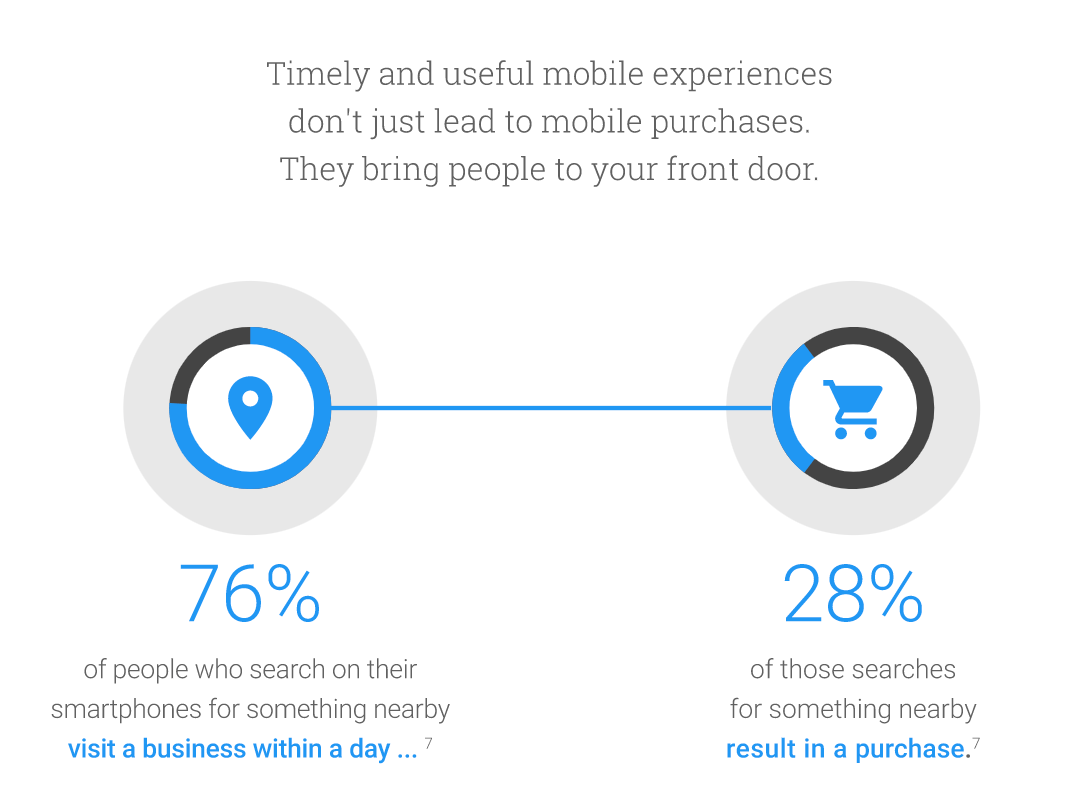 In fact, a World Advertising Research Center study predicts that by 2025, over three-quarters of the global population will just use smartphones to access the online world. I guess, just like many old technologies, slowly desktop is getting obsolete for leisure purposes, at least!
Therefore, it is no surprise that in 2019, Google's algorithm switched from the previous "desktop-first" to being "mobile-first." Again, this is a trend that will continue well into the future as well.
Your SEO tactic should consider the mobile audience as the primary target. Make sure that your business's site is responsive to a variety of devices. Use Google's mobile-friendly test to gauge if your website is tailored to the need of smartphone users.
Take inspiration from the various brands that have successfully able to create mobile responsive websites. My favorite is Dropbox.
The solution makes use of flexible visuals and a fluid grid to create a responsive website. Its font colors tend to change as per the background-color along with the orientation of the images.
Artificial Intelligence will cause disruptions
We grew up with stories about how artificial intelligence will change the world. It turns out; we are well into the future we once imagined!
AI has successfully disrupted a lot of industries. It turns out; it has also impacted SEO. After all, Google's algorithm is an AI too! RankBrain, hands down, has a crucial role in the ranking of search engine result pages.
Greg Corrado, a Google scientist who was part of the team that developed RankBrain, said that the AI has the power to learn and adapt according to the changing consumer patterns. It alters its ranking ability depending on how users interact with search engines.
For instance, let's say consumers start preferring websites with videos compared to static images. With time, the technology will learn this preference and rank websites with videos higher than those without. This constant learning is also the reason why the weights of the ranking factors keep changing.
So, how can you optimize your online presence for AI technology? Again, you enter into the online world with the right goal – improving user experience.
Make sure that your website features enough backlinks. Improve readability of your site via the use of negative space while ensuring a high load speed.
Ending Remarks
Keeping in mind the havoc 2020 caused for businesses and people alike, it is understandable why most of you will be nervous about what 2021 has in store for them.
However, one thing you don't need to worry about is your online visibility. At least, if you keep tabs on the latest ranking factors and trends. Always keep your users first. Anything that is aimed at improving their experience will work in your favor.
So, do your part and be well-versed in the changing world of SEO. Revisit your SEO efforts periodically and alter your strategy accordingly. Watch as your web pages achieve respectable rankings across devices.
References
https://www.semrush.com/blog/seo-trends/
https://www.searchenginejournal.com/10-important-2021-seo-trends-you-need-to-know/389395/#close
https://ahrefs.com/blog/seo-statistics/
https://backlinko.com/seo-stats
100 Amazing SEO Stats to Guide Your 2021 Strategy
https://www.duoconsulting.com/blog/6-examples-strong-homepage-seo-optimization
https://www.dbswebsite.com/blog/trends-in-voice-search/#:~:text=reports%20that%20over%20half%20of,to%20NRP%20and%20Edison%20Research&text=%2C%201%20in%206%20Americans%20owned%20a%20smart%20speaker%20in%202018.
https://review42.com/voice-search-stats/
https://www.shopify.com/blog/blog-examples
https://www.invisionapp.com/inside-design/examples-responsive-web-design/