We are the commissioners of ecommerce facilitation. Our experience in the evolution of present-day ecommerce practices has empowered us with the insight to deliver results-driven SEO for Shopify stores. We are the North Star to your marketing goals.
Shopify offers an exclusive drag-and-drop surface that is simple and straightforward for any consumer. But when it comes to the technical side of the present highly-populated ecommerce platforms, you need the assistance of custom Shopify SEO services. When online revenues continue to expand over $200 billion every five years, finding favorable real estate on search engine results becomes the testament of success.
SETalks has a sure-shot strategy that delivers excellent results for each of your Shopify SEO strategies. When you find us about custom SEO for a Shopify store that has taken your blood, sweat, and tears in the making, we bring you the ambrosia you deserve for your hard work.
The Secret recipe for success- Ingredients offered exclusively at SETalks!
Dedicated and dynamic experts
Our team of well-seasoned experts understands the dynamics of Shopify SEO. They are immensely talented when it comes to strategizing, executing, and analyzing the performance of your store. When you come onboard, our team embraces your hassles like a responsibility.
Attention that matters to you
We believe in delivering tangible results when our clients approach us for Shopify SEO Services. We attend to the needs of your site as a one-stop-shop that caters to every aspect of technicality and creativity involved in a successful SEO strategy for Shopify stores.
Strategies customized to the T
The Rosetta stone for better sales and traffic on Shopify is found in the customization of the SEO strategy. SEO strategies are not the one-fits-all phenomenon that can be reused for any client. We at SETalks take pride in our customization efforts that deliver results earlier than the estimated timeline.
Frequent updates on the progress
When you sign up with the Shopify SEO services at SETalks, you enter a loop of updates and good news that keep going until your Shopify store meets its zenith of sustainable sales for the target period and beyond!
Customization can take you to the moon and beyond- It can help you land the coveted first-page on Google!
Scale the sales with SETalks, the all-inclusive Shopify SEO service that is driven by challenges.

Matt Janaway
"The biggest compliment I can give any digital marketing company is that I trust their work - and I trust Setalks profoundly! In a world where 99% of digital marketers think that spam is SEO, trust is difficult to build. But I can always trust Setalks to come up with something valuable."

Chase Hudges
"I spent over 24 months searching for a company that understood the complexities of white hat search engine optimization. Fortunately, I found Setalks. They were not only able to direct high-level strategy, but also implement it, yielding a tangible contribution to our bottom line."

Atif Sami
"Setalks comes up with these out-of-the-box strategies and problem solving. Nothing about this company is conventional, and that is what makes their work stand out. Through professionals, and true digital marketing experts."
Pining for a similar success story?
Make your Shopify store the talk of the town with us!
Talk about Shopify SEO services
Our comprehensive custom SEO for Shopify store service has originated with the intention of providing you with maximum convenience. We are driven by our carefully-curated values that help us succeed. Have a sneak peek at the cracked code of our accomplishments.
Achieving the balance between tech and aesthetics
Whether it is a task of Shopify Website SEO Audit or content optimization for the embellishment of your store, we make sure that the visuals of your store do not hinder the speed and other technicalities involved. We help you achieve the right balance in aesthetic abilities and technical feasibilities.
Aiming for your growth through result-oriented
Your growth keeps us motivated. This is why the Shopify SEO experts at SETalks are dedicated to developing strategies that multiply your revenue. We don't rest until your Shopify store is perched on a high ranked Google result.
Offering a personalized experience of your brand
Shopify is an ecommerce platform that needs a brand-oriented approach. We help you deliver a personalized brand experience that keeps your customers attentive and engaged on your site for better results and revenue.
Practicing transparency as the best policy
SETalks was established on the merits of transparency and honesty. We work under the toughest challenges while adhering to the code of ethics and transparency regardless of what is ahead of us. We believe that being honest has helped us get where we are today!
Delivering due diligence always
With the woe to transparency comes the promise of diligence. Our Shopify marketing experts ensure that your store is able to attain the growth projected to you. We work dusk to dawn until we help you achieve the goals you have added to the Shopify SEO strategy.
Studious Shopify Website SEO Audit
Our SEO process for Shopify stores begins with a thorough investigation of the usability and performance of the site in question. We dig deep into the linking factors and start mending the fences by adding the information that is missing.
Tenacious Keyword strategy and research
Our team grills the web to come up with a performance-driven keyword strategy. We start with collecting clusters that help you rank and then engage our team of content specialists to start working on blogs and cornerstone articles that keep the audience hooked.
Organic Link building for better ranks
Link building plays an essential role in the generation of steady traffic. We make sure that your Shopify store has an equally compelling network of backlinks that ensures brand awareness in the target audience. When we said we offer a taste of your brand to the audience, we meant it in every way!
Tweaking the technical side of Shopify stores
You can improve SEO on Shopify by making necessary adjustments to the speed and crawl errors of your site. Our experts tweak and turn the tags on your Shopify store to boost visibility. We make sure that Google's best practices are followed at every step of the way.
Weaving tapestries with our wordsmiths
Shopify marketing is incomplete without content. And when you think of content, it is the king of all marketing tips, tricks, hacks, and techniques. We have a committed team of creative souls who spend their days weaving verbal tapestries for your Shopify store.
Conscientious reputation management that shows
We understand that reviews and reputation matter a lot more in the online forums than we would like to give credit to. This is why; we build a positive brand image for your Shopify store through conscientious effort on your engagement and audience.
Achieve sustainable sales and growth through result-oriented SEO strategies
Setalks is your ark in the tumultuous waters of Shopify SEO. Here is everything under the Shopify SEO umbrella that we can do for you. Welcome aboard.
We at SETalks, believe in striving for excellence, even when the goal is only a rank away! The Shopify SEO specialists at SETalks have studied trends and traumas of the industry to come up with a high-powered strategy that helps your Shopify store rev to life. We keep you on the track of unprecedented growth in sales and traffic, even after you cross the finish line.

Wondering about the Shopify SEO medallions suspended on SETalks' pocket? Peak no more!

Here are the cornerstones of SEO for your Shopify Store, according to our book.

Page-ranking for improved visibility
Smarter page links to impress Google
Copy that converts and persuades the audiences
Cutting-edge analytics for informed decisions
Driven by performance-based keywords
Content that builds your reputation in the local markets and beyond.
The tale of our triumph
When it comes to the secret sauce for succeeding in SEO for Shopify, then there is nothing more than customization required. We understand that consumers look forward to an experience even more than they need the products sold at your ecommerce store.
Backed with the powerful insight from the modern consumer's psychological analysis, SETalks has devised a philosophy that helps us help you achieve the milestones of success you had always planned for your Shopify store. We barge through the doors with our honest practices and transparent strategies to get the SEO games afoot.
It is a no-nonsense fact that Shopify is an excellent platform for every ecommerce venture. It is an innovative solution that has successfully redefined the international markets online. With high rates of growth marked at every interval, it is apparent that the platform will gain further momentum in due course.
This sheer realization has kept us on our tippy-toes. For we are ready to meet and make new trends in the Shopify SEO arena. Powered by firm values and the habit of working smart, our agile team is prepared to beat every obstacle in the path of success.
WE HELP YOU GROW.
Let's get started.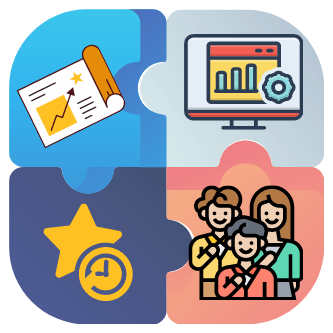 Frequently Asked Questions
How does Shopify store rank on Google?
To rank your Shopify store, Google investigates the websites that are linking to your store. The frequently-updated Google algorithm uses a couple of measures such as the number of links and the authority of the websites to determine a rating that is suitable for you. As an ecommerce store, you must focus on attaining the most organic links for your site.
Can I do SEO on my own Shopify store?
The simple answer to the question is no. You cannot do your store's SEO if you lack the expertise and knowledge. SEO is a technical field that requires a comprehensive understanding of theoretical concepts and their practical implications as well.
Can you do SEO on Shopify?
You can do SEO on Shopify. In fact, SEO is the most essential part of any ecommerce venture. You can take the assistance of a dedicated Shopify SEO services to boost visibility and revenues. We at SETalks welcome you with vigor. From answering queries to helping you develop sound content, we help you with everything SEO.
Do tags on Shopify help with SEO?
Tags don't necessarily make or break the SEO efforts, but they play a significant role in results. Tags make a sensible move on the customer as Shopify platforms operate on a model where multiple paths lead to the same product. This is why the search sensibility must be prioritized when you add tags to your store.
Can you get scammed on Shopify?
The ecommerce realm has scammers here and there. But when it comes to Shopify, you can easily avoid them. Just tap the right click on the website's page to view the source. Any non-authorized store will lack the links to Shopify, whereas a genuine store's HTML would be peppered with the term.
Tell us about your project
Let us help you get your business online and grow it with passion
Testimonials
"The biggest compliment I can give any digital marketing company is that I trust their work - and I trust Setalks profoundly! In a world where 99% of digital marketers think that spam is SEO, trust is difficult to build. But I can always trust Setalks to come up with something valuable."

Matt Janaway

CEO Marketing Labs

"I spent over 24 months searching for a company that understood the complexities of white hat search engine optimization. Fortunately, I found Setalks. They were not only able to direct high-level strategy, but also implement it, yielding a tangible contribution to our bottom line."

Chase Hudges

Co-Founder Autoelo

"Setalks comes up with these out-of-the-box strategies and problem solving. Nothing about this company is conventional, and that is what makes their work stand out. Through professionals, and true digital marketing experts."

Atif Sami

TCS E-COM SERVICE

"Working with SETalks team has been amazing since day one! I have worked with them for over 3 years and we have seen continuous growth in our SEO initiates. They team is very easy to work with and they have been flexible to meet our reporting needs. I highly recommend working with SETalks."

Brian Pekarek

Salesmate